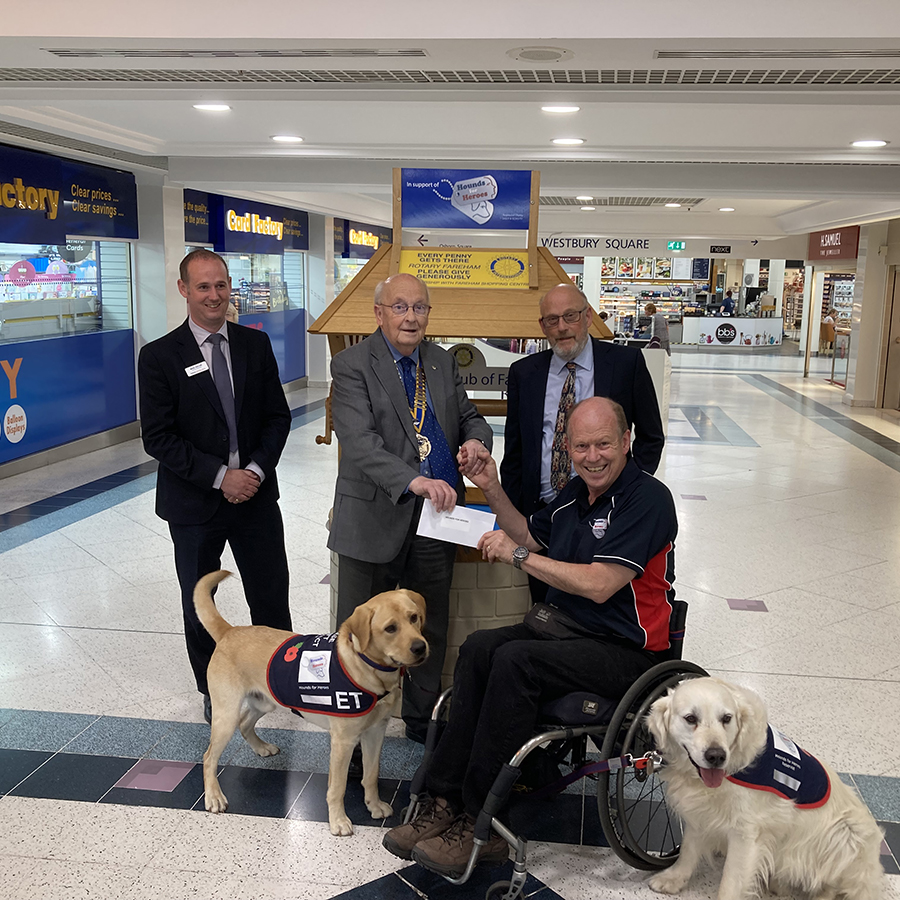 Hounds for Heroes – Charity Collection
Fareham Shopping Centre would like to thank all our customers for their generous donations over the past year with a total amount raised of £1,230.87 for Hounds for Heroes.
The Rotary Club of Fareham have raised a grand total of £4,523.05 with £1,230.87 contributed directly from Fareham Shopping Centre.
As Mike Taylor, Manager of Fareham Shopping Centre, said: "We were delighted to add our assistance to Hounds for Heroes. When we knew the charity provides much needed assistance to members of the Royal Navy, Royal Air Force and British Army – together with the 'blue light' emergency services – we felt we could make a positive difference with our contributions."
Allen Parton the founder of Help for Heroes, went to the shopping Centre on Monday 20th June, with his assistance dogs. When they got together, next to the Rotary Club of Fareham's Wishing Well, Manager of the Centre Mike Taylor presented Allen Parton with the money they had raised.
Those who are helped by the charity have been sadly injured or mentally harmed during the course of their employment. The Rotary Club of Fareham is pleased to add their support to the community in this way. A new charity for the year will be announced on 1st July at the start of the next Presidential year.