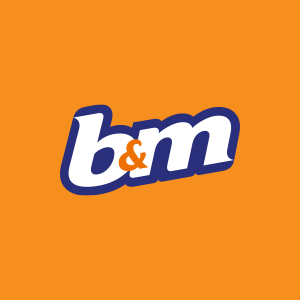 B&M
B&M was formed in 1976 and is now one of the leading variety retailers in the UK. From its first store in Blackpool, Lancashire, B&M has grown to over 230 stores and employs over 7000 staff. B&M believe in selling top branded products at sensational prices. They attract over 1 million happy customers through their doors a week selling general merchandise, including food and furniture.
Unit: 28 Thackeray Mall
Opening Hours: 
09.00 – 18:00 Mon-Fri, 10:00-16:00 on Sundays.
Website: www.bmstores.co.uk
Contact Number: 01329 280717